The Hyundai Pony is a car that has long been associated with Korea's automotive industry. It was the first Korean car to be mass-produced and exported, opening many doors for the country's automobile production in general. Now, Hyundai has modernised the original 1975 Pony with an electric powertrain.
Unlike the Renault 5 reboot and reintroduction of the Ami name by Citroën on an EV, the Hyundai Pony Electric car stays true to its roots. The vehicle, which utilises the originals exterior design, has been created for display in Hyundai's recently opened Motorstudio Busan in South Korea.
The electrified Pony is distinct with its retro angular lines. The car, however, is not outdated. It's been given a dash of 21st Century modernisation when it comes to the features. The mirrors contain cameras, there's a digital touch transmission and modern LED lights.
The simple aluminium styled dash with sleek centre console is stylish and still feels retro. The instruments are illuminated vacuum cylinders called Nixie Tubes which display glowing red digital numerals. There is also a last-minute mobility device housed in the boot, although no images of this have been shared by the Korean manufacturer.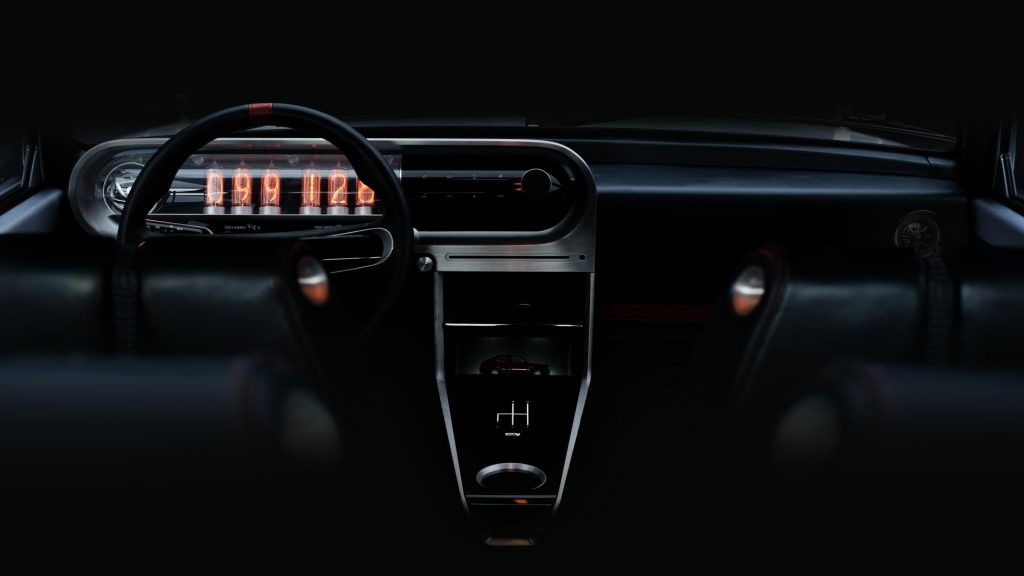 Everything about this car oozes retro charm, epitomising the era it was born in. With modern touches that don't appear out of place making the car more useable today. The designers have really thought of it all, incorporating clever touches with the original style, such as a voice-activated steering wheel.
This car could have easily come straight from a scene of a science fiction movie of the era, and for that, we love it. It's easy to see why manufacturers are reviving old names for the electric car era. They're playing on nostalgia to try and smooth the transition from fossil fuels to EV's.
What Hyundai has done, though, is take an original car full of charm, a vehicle that is so important in their history and modernise it just slightly. We have seen companies electrifying classic cars, giving them a new lease of life. But wouldn't it be cool if Hyundai actually released this concept car?
Car design has evolved, but with so many of us loving the classics and the rule book being thrown out with electric car design since they don't need many of the areas we are used to seeing on a car, like grilles or a large bonnet wouldn't it be interesting to recycle history in the same way we do with fashion? Flares are making a comeback, so why can't the cars of the same area be modernised, just slightly?
Electric cars will be the future; while some may not like classics being converted with electric powertrains, bringing them into the 21st Century certainly keeps them alive. This one has been so tastefully finished, with just enough modern technology to reintroduce the car to a new generation. Practical, useable and cleaner to run, we think it's a hit. Hyundai got it spot on with this EV.