Reboots of classic cars are nothing new. The VW Beetle, BMW's Mini and the Fiat 500 prove that there's space in our hearts for reimagined iconic classic cars. Renault will be the latest to bring a discontinued model into the 21st Century when they bring back an electrified icon.
The Renault 5 was launched in 1972 and enjoyed a production run of 19 years when it was replaced with the Renault Clio. The car is better known for its rally and Turbo models, which now have a place in the hot hatch hall of fame.
But, can the R5 enjoy a resurgence with a twist as an all-electric car? Arguably one of the most iconic models produced by the French manufacturer, the reboot has big shoes to fill.
Renault's design chief Gilles Vidal reworked the original for Renault's concept. The flared wheel-arches reflect the rally version of the model, while vertical tail-lights accompanied by a rear light bar hark back to the original while bringing the car into 2021.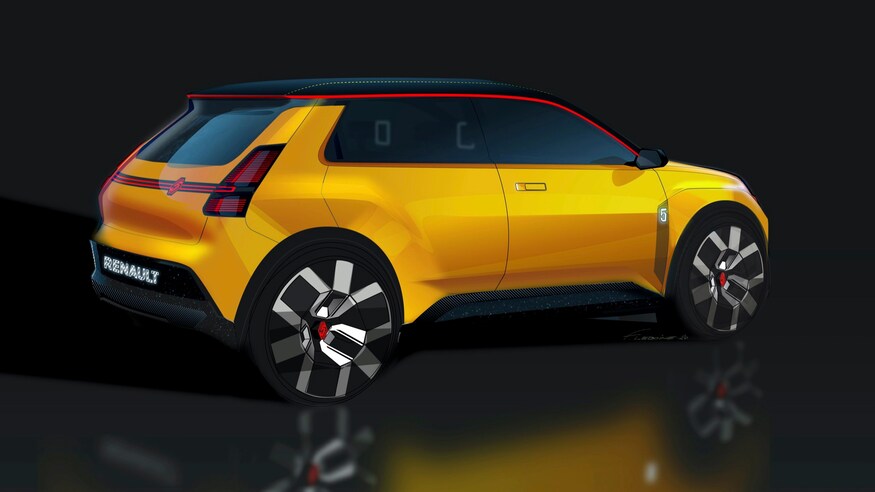 The result is, in my opinion, an impressive-looking car in its own right. Having taken the best and most iconic elements of the original design and subtly pairing them with nice little touches like light up 5 badges and an illuminated Renault where the lower front grille would be.
If past reimaginations are anything to go by, this Renault has a good chance of success. Of course, the Renault 5 fanboys will probably criticise it and make comments about its electric powertrain, but you can't win them all.
Renault hasn't given much information on the electric supermini yet, other than the release of these concept images. It is expected to be an affordable electric supermini, though. The car is expected to be launched in 2023, with Renault aiming for EV domination by 2025.
This is a concept at the moment, which means the final launch vehicle may not be quite as funky as this, but we think Renault would do well to try and keep the final design of the R5 as close to these concept images as possible.
With electric vehicles set to become the norm within the next decade, there is uncertainty for classic car owners, which makes them uneasy of the EV revolution. The introduction of the new 'cleaner' e10 petrol is just the beginning. With emissions targets to reach, gas guzzlers will be penalised in future.
So, would you consider buying an EV for your next daily driver? Could the R5 be your car of choice, and are electric conversions of classic cars the future or do they take all the fun out of motoring? Join the discussion on Facebook.