What's your limit when it comes to purchasing a classic car? In the past decade, the classic car market has exploded. After the financial crisis, interest rates dropped to almost nothing, that combined with people being in a financial position where they could finally buy their dream car, led to a huge increase in the value of classic cars.
Take a look at these 5 classic car sales, they are among the most expensive classic car sales to ever go through at auction. Bear in mind, these are only the public sales, it's believed that the most expensive classic cars ever sold were probably done through private sales.
---
#5 – 1931 Duesenberg Model J Murphy (€7 million)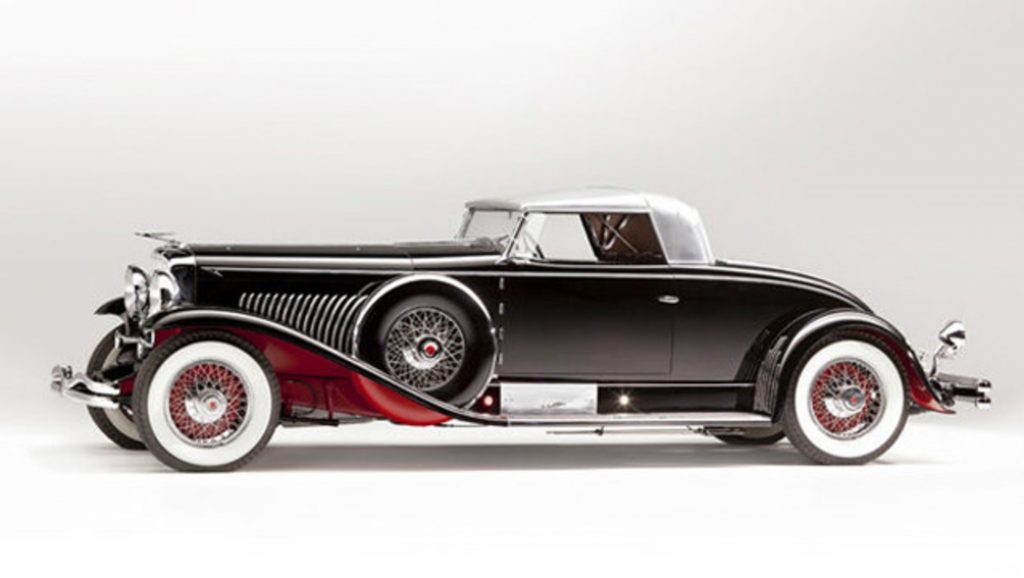 The first car in this list was sold in 2011 for just over 7 million Euros. It's the only Duesenberg with coupe coachwork designed by Murphy. The very first Model J was produced in 1928, however, this one was produced in 1931 and is the top spec model. One of the reasons this car is so valuable is because it was a one-off, it's unique.
---
#4 – 1955 Jaguar D-type (€18.4 million)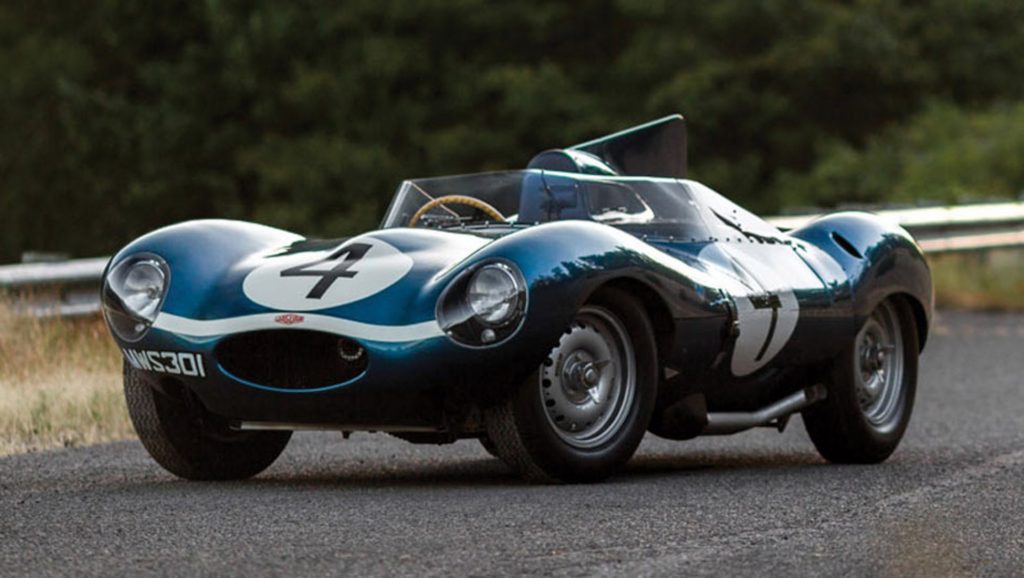 The second car on our list is a 1955 Jaguar D-type, which sold for an incredible 18.4 million Euros. This Jaguar was the overall winner of the 24 hours of Le Mans in 1956. With a top speed of 172 MPH, this Jaguar was faster than the competitive Ferrari which had a top speed of 160 MPH. The D-type was produced from 1954 until 1957, and is the predecessor of the popular and well known E-type. There were only 87 D-types built during their 3 years of production, including 18 factory team cars and 16 XKSS versions.
---
#3 – Aston Martin DBR1 (€19 million)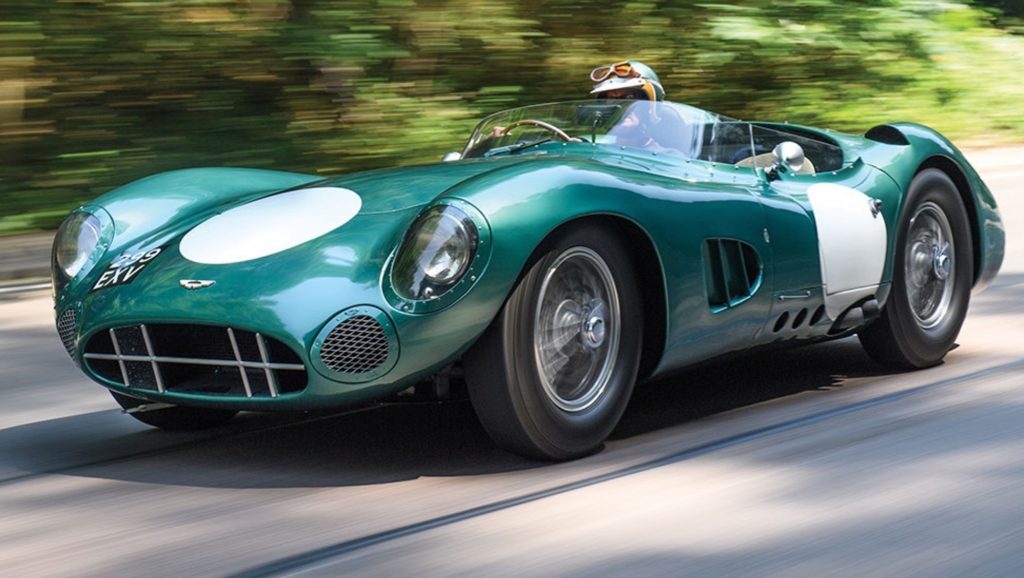 The next car on our list is this incredibly rare Aston Martin DBR1 which sold for 19 million Euros in 2017, it was the first out of five DBR1s ever made. Not only is this DBR1 the most expensive British classic car ever sold, it's also the most expensive Aston Martin ever sold. This particular car was driven by the famous Stirling Moss and Carrol Shelby, and it won the 100km of the Nurburgring in 1959.
---
#2 – Mercedes-Benz W196 (€25 million)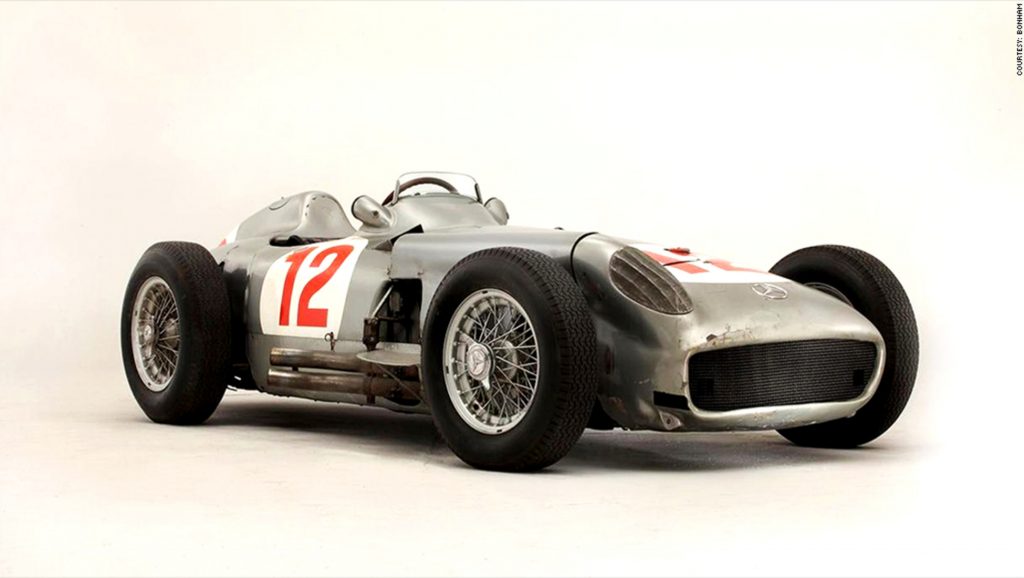 This Mercedes-Benz W196 is the Formula 1 car used by Mercedes in 1954 and 1955, winning both of the Formula 1 championships in which it competed, and was driven by famed racing drivers Stirling Moss and Juan Manuel Fangio. At the time, it was the only car with direct fuel injection, and produced 257 HP (later increased to 340 HP with some experimentation) with a straight 8-cylinder engine. This is the only W196 owned privately, the other 9 are all either at the hands of Mercedes or in museums. It's no surprise that such a rarity fetched 25 million Euros at auction in 2013.
---
#1 – Ferrari 250 GTO Berlinetta (€32.5 million)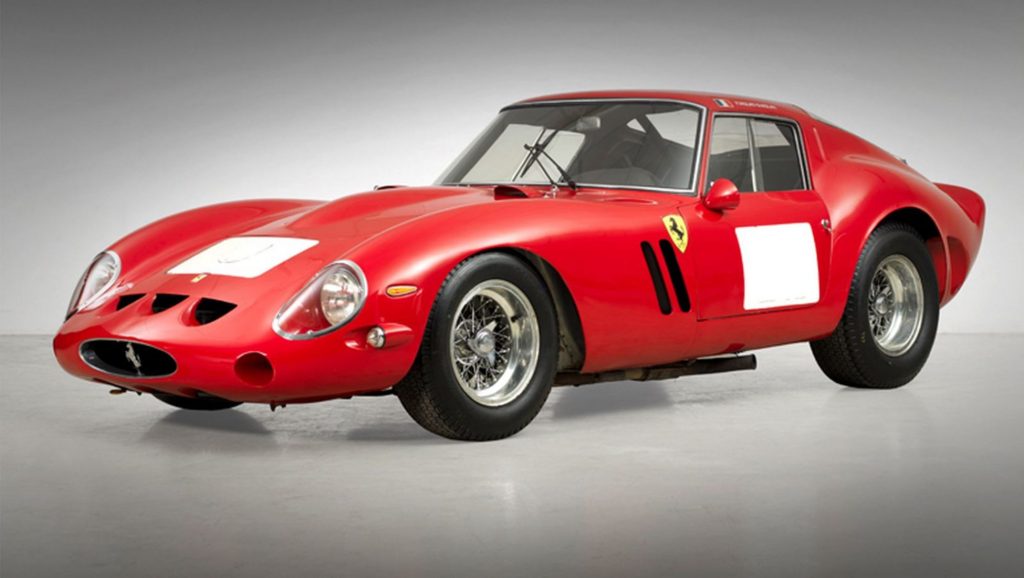 Number one on our list is this Ferrari 250 GTO Berlinetta, which sold publicly at auction in August 2014 for 32.5 million Euros. It's one of only 39 Ferraris in the GTO family, this one is the 17th true GTO with a 3-litre V12 engine. This car is probably one of the best known and most often raced GTOs of them all. It spent its life in historic races, tours, and hillclimbs, and has been very well maintained.
---
While we don't have any vehicles with these price tags currently available in our marketplace, we do have some that are up for sale for around 1 million EUROs, take a look at the most expensive cars for sale on Classic Cars & Campers.