While the warmth and sunshine may have tantalised and teased our senses before the snow blew in and left us believing Spring was miles away, things will be warming up soon. As Spring arrives, we naturally all begin making the most of the weather and take to the roads for day trips, weekends away or even holidays this Easter break. The humble campervan is the perfect way to get away, but have you ever felt like the van didn't allow you to take in the view? The Atrium Camper concept aims to address that problem.
LA-based Texino builds thoughtful, innovative campers to help people get outside. They do custom builds, rentals and share models. While The Atrium we are discussing may be a design concept rendering right now, they say they're already building it!
The design is futuristic and reminiscent of a sci-fi interplanetary buggy almost when you see it from the side. From the rear, though, you see it, that large bay window which is more familiar to a static caravan than a camper. Below the window are two spare tyres for practicality.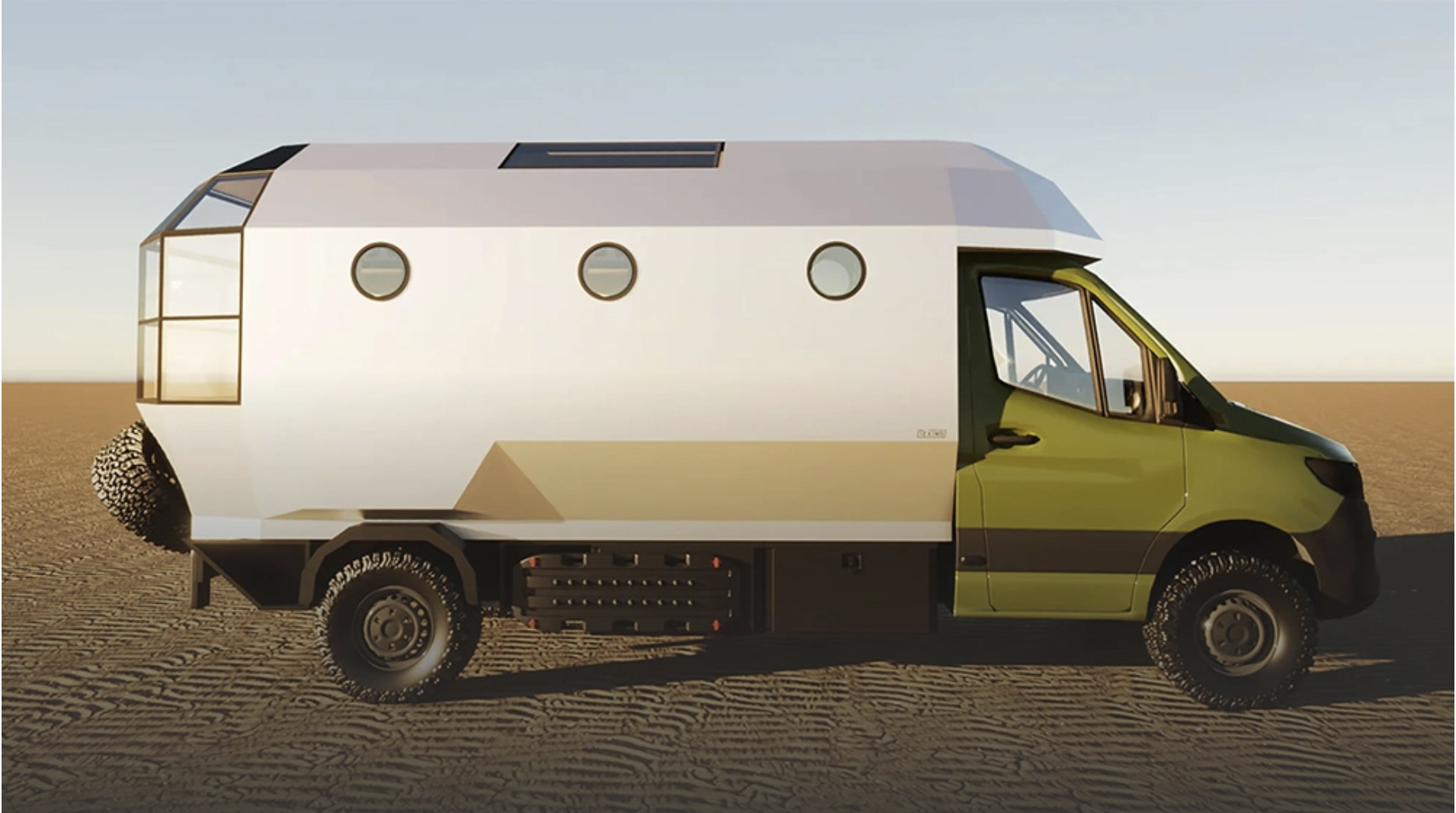 Inside the spacious cabin, there are two spaces. One houses the main living area, and the other has the bathroom area. The seating area can be converted to beds that take advantage of the generous glazed view into the wilderness.
While the renderings primarily cover the exterior of the vehicle, we can see a nice kitchenette space with a sink, stove and compact fridge for cooking up a storm on those weekends away. The bay window isn't the only window to the world. There are skylights to see the stars and some porthole windows on the side to allow for maximum natural light inside.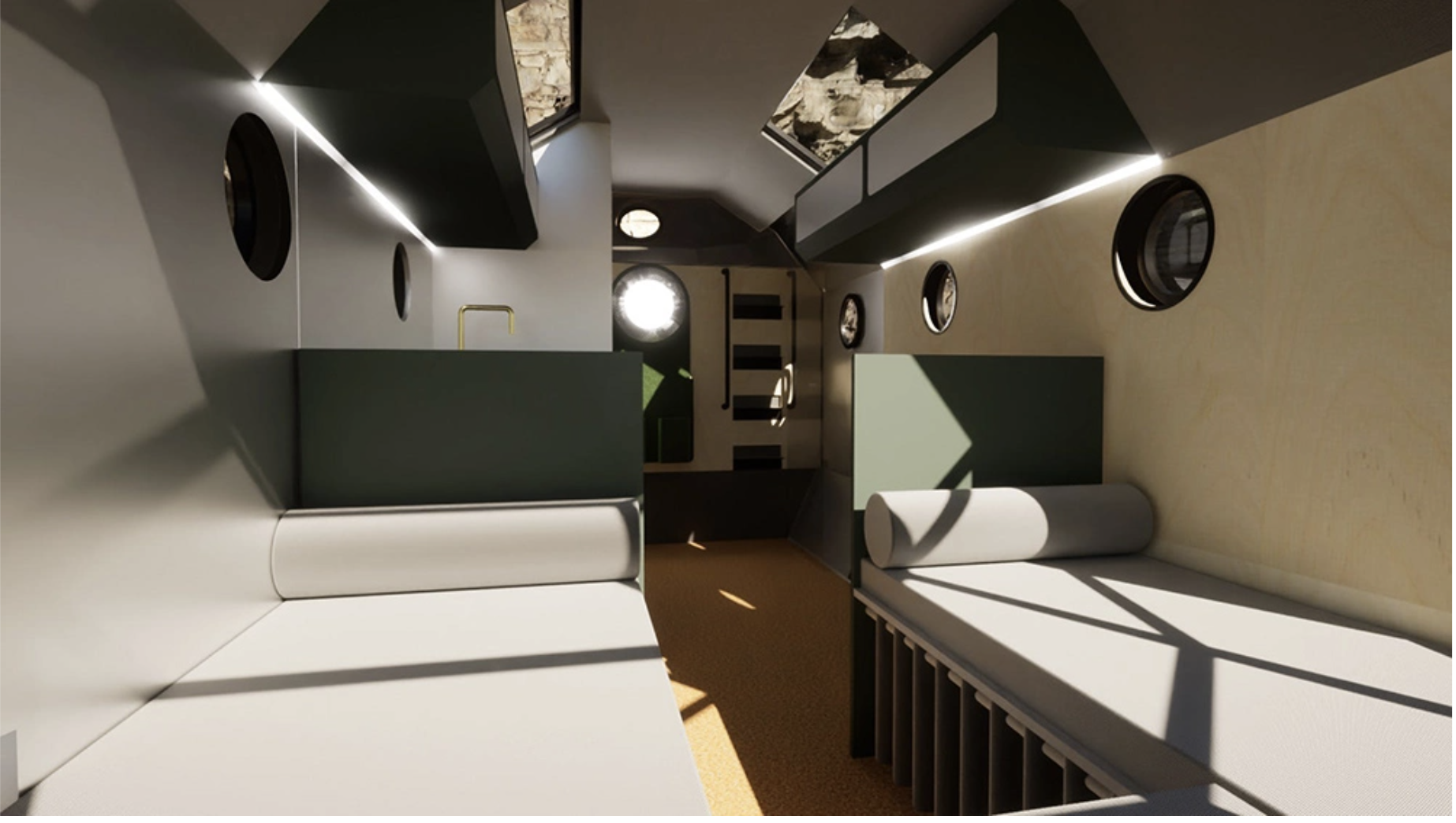 The Atrium camper sits atop a Mercedes Sprinter,  a reliable workhorse of a van often chosen by members of the vanlife community for conversion. We can't wait to see the finished product once it's been completed. It will certainly be a head-turner.
Camping is all about connecting with nature and getting away from the hustle and bustle of daily life. This van certainly gets you closer to nature while still allowing you to enjoy the shield of a van and the creature comforts we have all become so used to. It's almost like a glamping experience on wheels.
From the expansive bay window to the skylights, you can truly enjoy being away from towns and cities, waking up to a beautiful view and going to sleep away from light pollution under the canopy of the stars. All of this makes for a camping experience with memories that will last a lifetime.