Many car lovers have dreamed of stumbling upon a barn find. Opening the doors to a barn or building that's been shut up for years to find a classic, or even better, collection of classics covered in layers of dust and dirt. We won't all find a time capsule car, but we can live through the eyes of those that do like this abandoned BMW dealership find.
YouTubers from the channel M539 Restorations took cameras along for the journey and shared the video to their channel so we can explore with them. The warehouse, located in Tarragon, Spain, was once a Bodyshop for three main BMW dealerships.
Having sat for decades, the cars were not in the best condition when the doors were initially opened by the owner, who had taken some time to clean some up before the Youtuber and his team arrived.
Amongst the vehicles inside the warehouse are many rare and desirable models, including E30s, an E28 era M5, an eight series 850i and a V12 750i. It wasn't just BMW's either. There were also other desirable classics like Lancia, Alfa Romeo, seat, NSU, Citroen, Jeep and many, many motorcycles.
The owner has begun the long process of evaluating the cars to determine their worth, possible restoration and sale.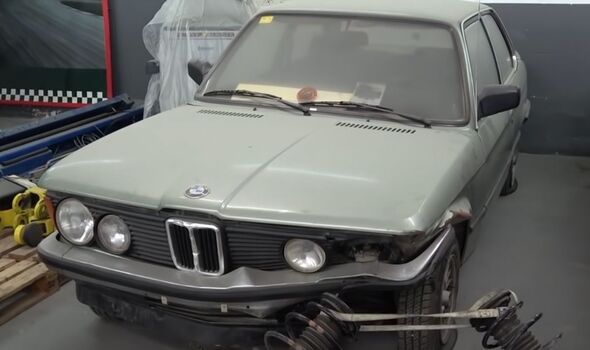 The Youtuber fancies owning the M5 but feels it will be out of budget and overpriced for its rarity. He says:
"I don't want to overpay for that car just because it's rare.
"It has no title, the body's totalled, the drivetrain has been sitting for 22 years and has over 240,000 kilometres, the rims are missing.
"I don't want to encourage that type of behaviour where people in today's crazy market can come up with whatever silly number they want, and people will pay it."
With classic car values soaring recently, he probably isn't wrong. Some of the older models could easily fetch over £40,000 without any work being done on them.
As well as the cars, there is a storage room filled with tools, spare parts and even retro OBD machines for the E30. This Bodyshop truly is a time warp, with cars having been sat for over a decade, some for around three.
Some of the cars are up for sale already. M539 restorations have 70 minutes of footage on the YouTube channel of their trip to this abandoned BMW dealership paint shop. You can watch it below.